Product Description
Product name: polyether polyol 5631(POP)
Chemical Formula: C5H10O2
Grade standard: Tech grade
Appearance: transparent liquidApplication:Production of flexible polyurethane foams
in cold moling procee; Production of high resilience slabstock flexible polyurethane
foams when blended with base polyether polyol. Production of high hardness flexible foam.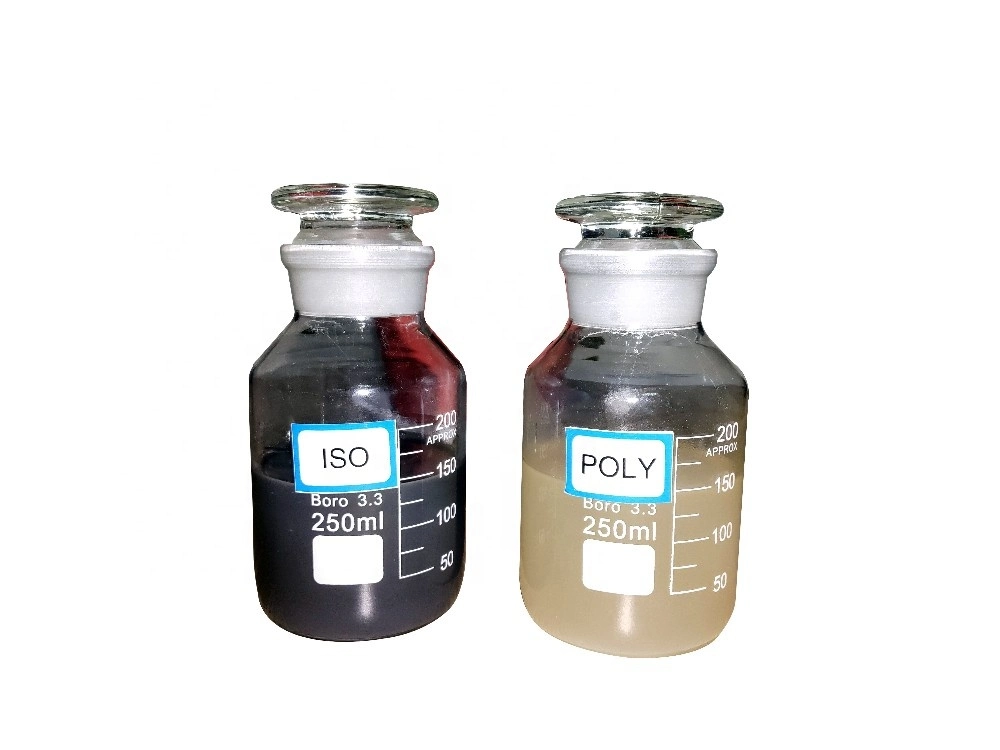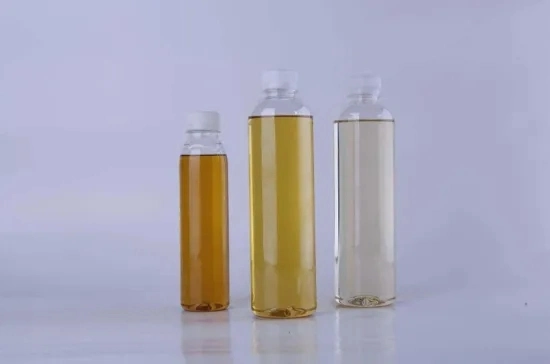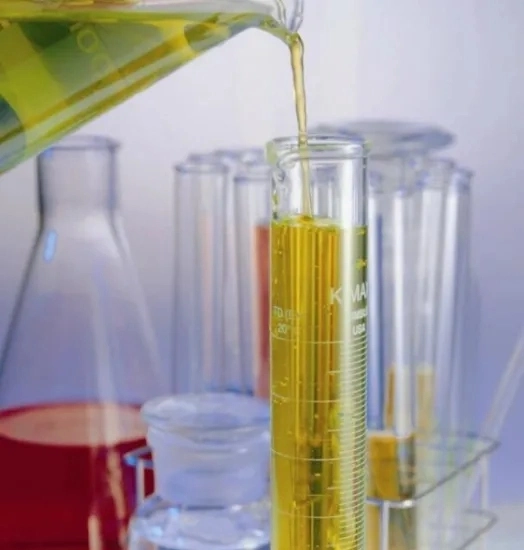 Specification
| | |
| --- | --- |
| Item | Guaranteed |
| Hydroxylvalue (mgkOH/g) | 54-58 |
| Viscosity (mPa·s/25ºC) | 400-700 |
| Water(% ≤) | 0.05 |
| PH value | 5-8 |
| Potassium(mg/kg) | - |
| Color (GD≤) | 50 |
| Acid value(mgKOH/g)≤ | 0.05 |
| Degree of unsaturation (mol/kg) ≤ | 0.02 |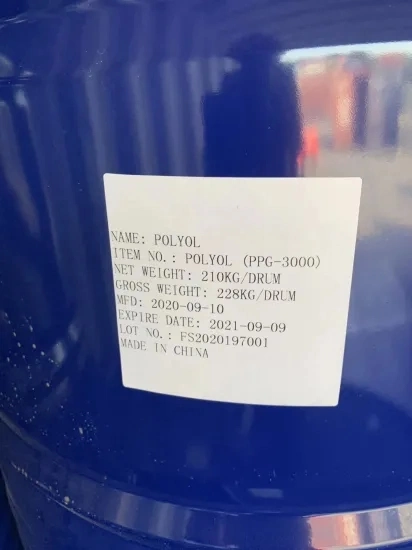 Typical Property:
| | | | |
| --- | --- | --- | --- |
| | Polyol blend | | Isocyanate |
| Density, g/cm3 (20ºC) | 1.08 | | 1.24 |
| | Viscosity, mPa s (25ºC) | 700 | 200 |
| Storage stability,month | 3 | | 6 |
| Storage temperature, ºC | 20~25 | | 20~25 |
When stored in a tightly closed container in a dry place at the recommended temperature.

Typical Reaction Date:
The components Mixing in a laboratory mixer speed to 5000 rpm, 60mm diameter beaker for 10s at temperature 20ºC
Product

Item

DFR311A

DFR311B

DFR322A

DFR322C

Blowing agent

type

HCFC-141b

HCFC-141b

All water

All water

Free rise density

Kg/m3

40~45

40~45

40~45

40~45

Pipe diameter

(applicability)

Φ

≤Φ426, temperature resist 130ºC

Φ426~820, temperature resist 150ºC

≤Φ426

≥Φ820, temperature resist 142ºC
Because the reaction parameters depend on the intensity of mixing and temperature of components.So listed values should be considered as indicative reference.
Packing & Delivery
Steel Drum/IBC Drum/Tank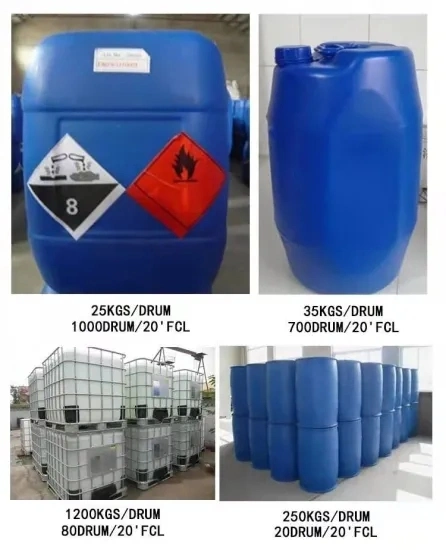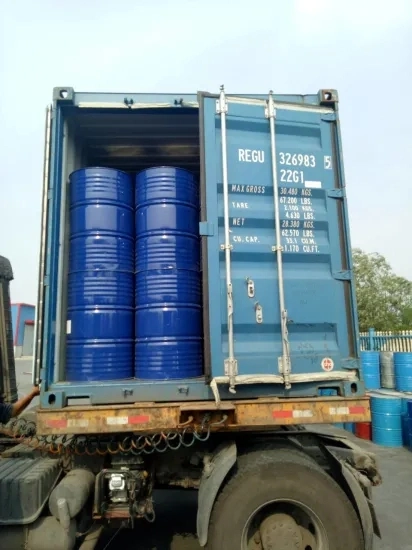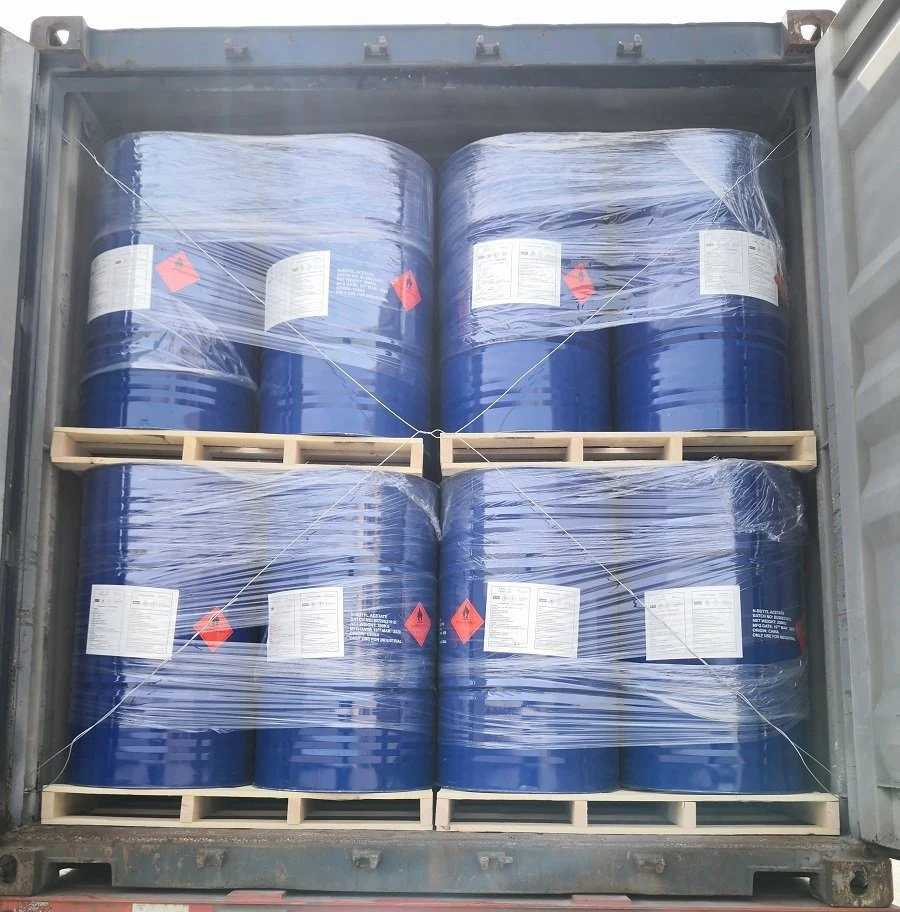 Company Profile
Hebei ruican Trade Co., LTD specializing in chemical products, plant extracts, cosmetics,
food, feed additives and other products production and export.We have excellent equipment,
advanced technology, strong technical force and reliable product quality.We adopt scientific
management and treat every customer sincerely.Products are often sold to Europe, North
America, Southeast Asia and other countries.Welcome to inquire and vi
sit.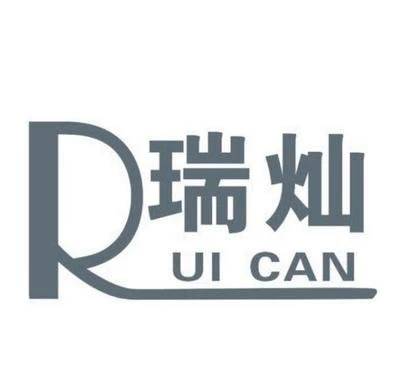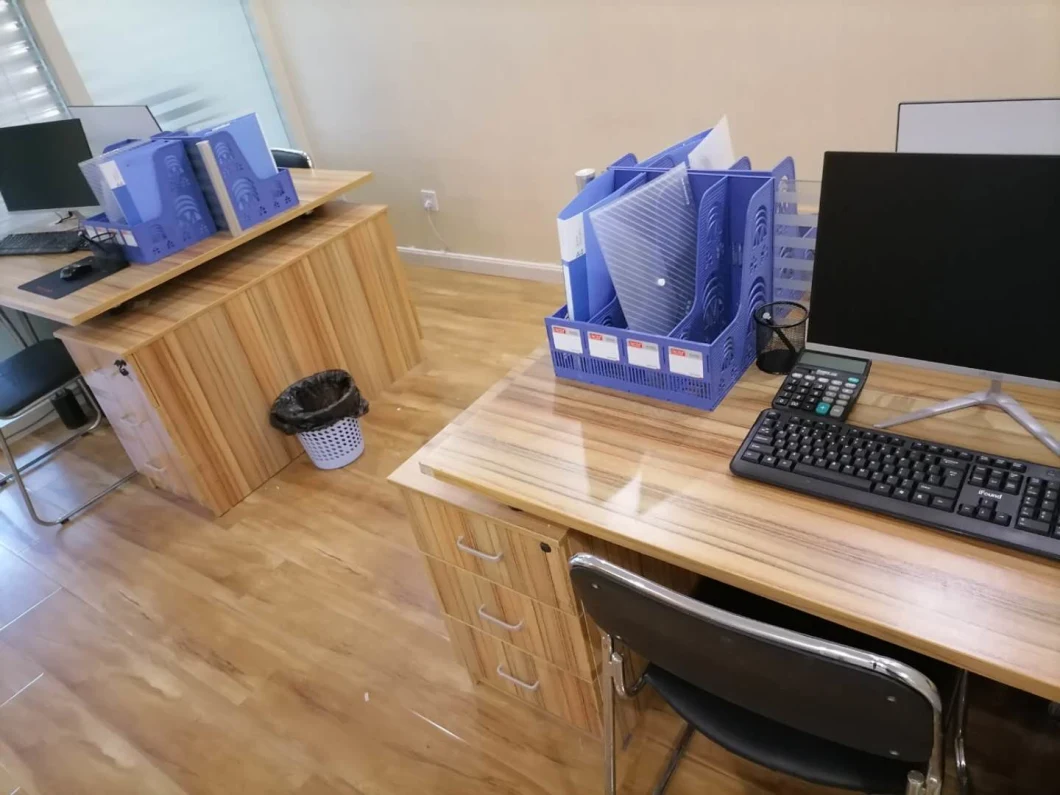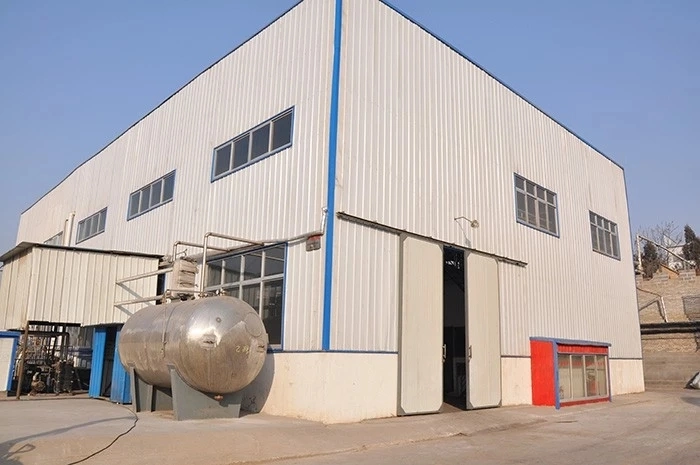 Application:
A two-component polyurethane foam insulation system for the manufacture of shells, plates and other products for thermal insulation purposes.The system does not contain ozone-depleting CFCs. Blowing agent provides with CFC free.
Blend Polyol DFR3 Series is a fully blended rigid polyurethane foam system.It has an excellent cure, small hold-in forms, uniform cell structure, low thermal conductivity.Operating temperature up to 120ºC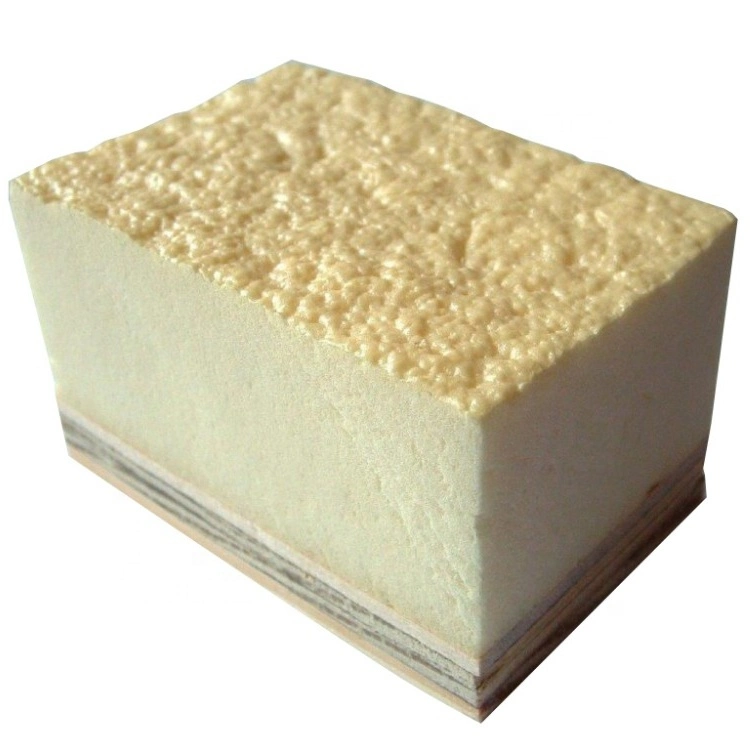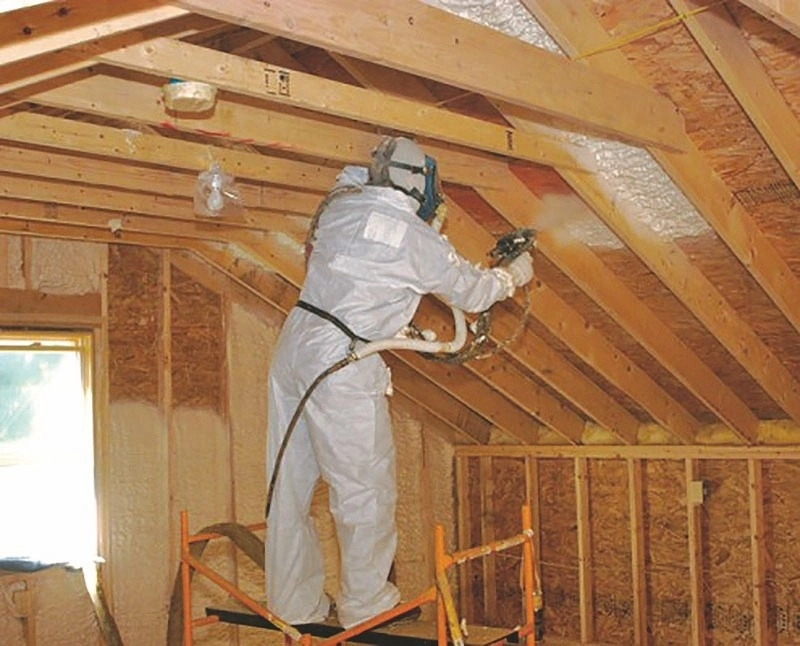 FAQ
1. What's your Delivery Time?
A . Normally , we need to 1-2 weeks to prepare the material after the PO date.

2. Which payment terms do you accept?
A . we can do L/C, T/T, Western Union Paypal .

3.Can I get some samples for testing?
A . Yes, we can supply samples free, but freight collect . if order confirmed,
We can rebate the freight cost to customer .

4.Do you accept third party inspection?
A . Yes, we can arrange SGS inspection before the shipments if customer need !

5.Are you a manufacturer?
A . We are OEM producers of TBAC(tert-butyl acetate), Isopropanol(IPA) and
THF(tetrahydrofuran), for other materials, we are distributors. We have also good
relations with some leading companies in China ,such as Sinopec, CNPC and CNOOC,
we can purchase products from them directly. 6.Can you supply blending service?
We can provide blending service for powder and solvents according to customer's request.
And now, we are supplying PC/EC,DBE/PC, DBE/GBL blending regularly.

7.Do you have special products handling experience?
A . Some of the Chinese producers can not apply some license or certifications for exporting,
such as legal inspection from CIQ, dg packing certifications and export license etc, but we
have rights to apply all the licenses and certifications.

8.Market hot spots We have close relationships with some leading producers and distributors
in the world, We are always exchanging market information regularly, then we always can find
out market hot spots earlier.

9.Small volume products collection Some small users cannot take
cargo in full container, so they need to collect different products from different plants with small
volume. Our advantage is to collect the products from different plants with the best logistic solutions.