A synthetic polymer waterproof coating by two components reaction. Component A is a polyurethane prepolymer through the reaction between polyether polyol and isocyanate. Component B is a colorful liquid consisting of plasticizers, curing agents, thickeners, coagulants and fillers.
Where to use:
Undergrounds, cold stores and grade;
Bathroom, kitchen and pools;
Hard to dry substrate of underground construction;
Subways, channels, bridges, tunnels and unexposed roofs;
Advantages:
Can be applied on the wet underground substrate with strong bonding power;
Multipurpose to apply on horizontal planes, vertical planes and top planes;
Seamless, no pinholes and bubbles;
Liquid with cold applied;
Fast solidify and convenient to apply.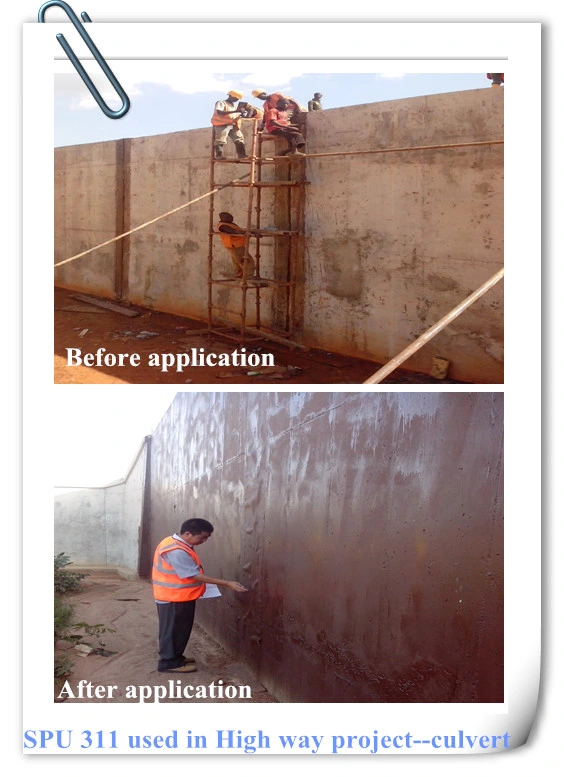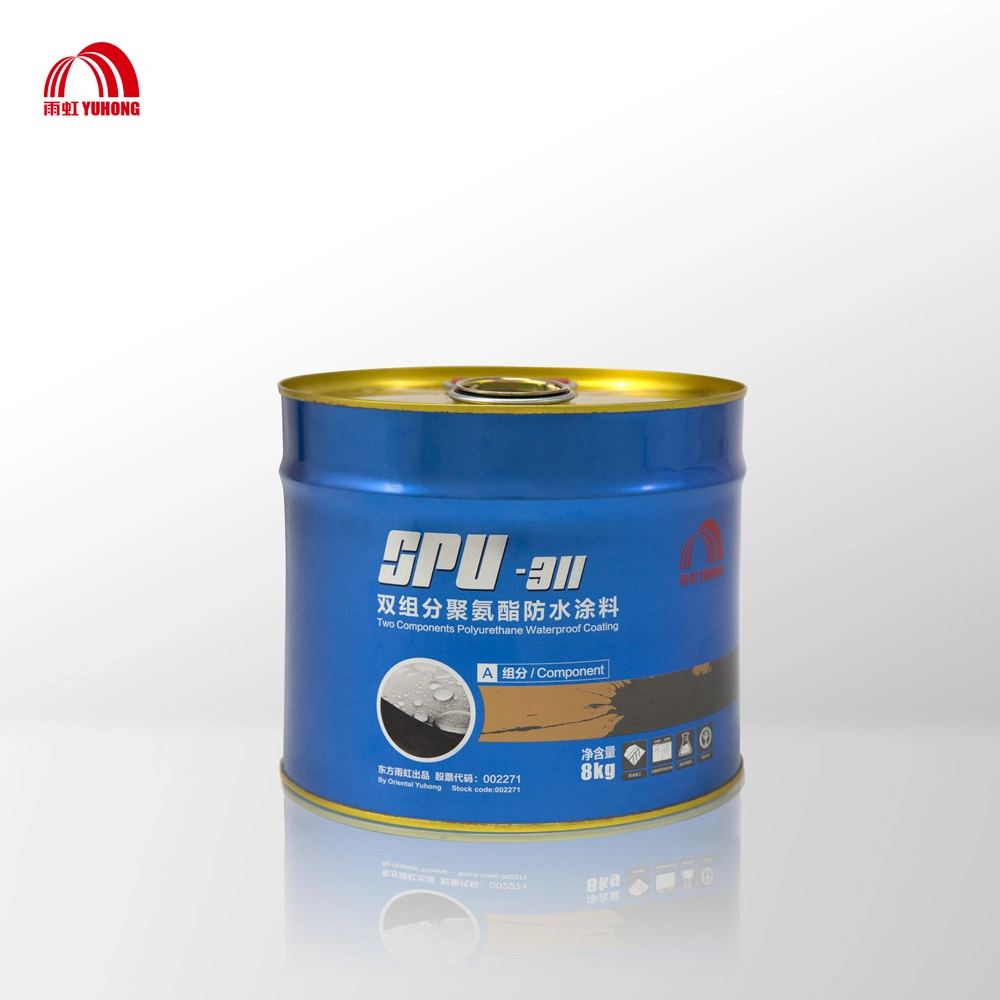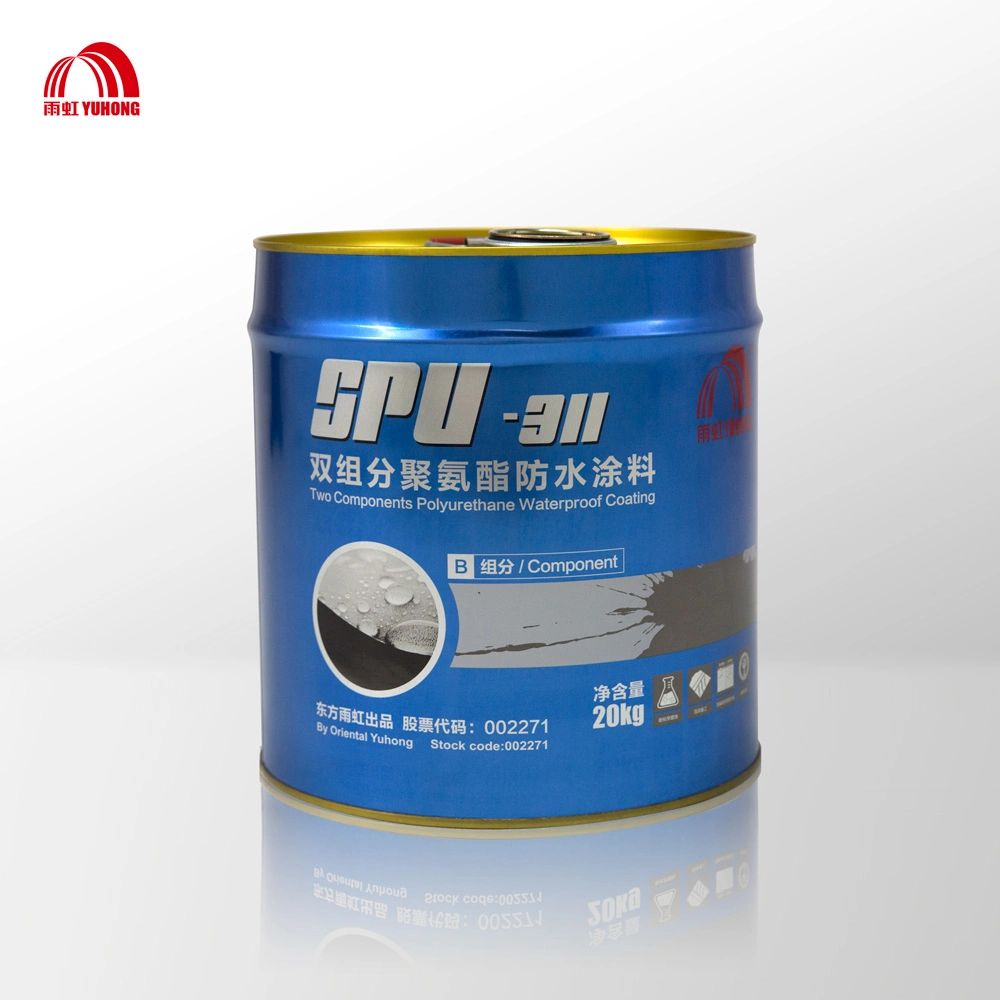 | | | |
| --- | --- | --- |
| Item | Requirement | Test Method |
| Hardness | ≥ 50 | ASTM D 2240 |
| Weight Loss | ≤ 20% | ASTM C 1250 |
| Low temperature crack bridging | No cracking | ASTM C 1305 |
| Film thickness(vertical surface) | 1.5mm± 0.1mm | ASTM C 836 |
| Adhesion-in-peel after water immersion | 175N/m | ASTM C 794 |
| Optional test after adhesion in peel | No separation at surface | ASTM C 836 |
| Extensibility after hear aging | 6.4mm (note 1) no cracking | ASTM C 1522 |
| Stability | ≥ 6 months | ASTM C 836 |
Company profilre